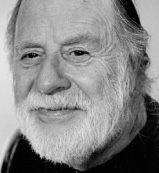 Natural imagery regarding people, structures and locations is my preoccupation. The physicality of each subject challenges me to find the tangibility and its opposite, evanescence, inscribed within potential art forms. My evolving skills enable me to produce images, whether as paintings, photographs or sculptures, that refresh and possibly incite the imagination of the viewer.
My decades of painting and sculpting have provided me with an informative and intuitive sense of each subject that inspires me to interpret the image either as an abstraction or as a more literal rendering. Environments, spare and devoid of humans, demand my attention as well. There is a quiet dignity and a sense of mystery that infiltrates iconic structures.
My current quest for creative fulfillment is the use of a broad range of molten wax colors that enable me to enter into an artistic expression with varying characteristics that support decades of previous subjects painted or photographed. My encaustic images have become an ever evolving and refined art form.
The first introduction of encaustic painting (working with pigment, wax and heat) was by the Greeks and Romans in the 4th and 5th centuries B.C. These early processes were applied to statues. However, from the Middle Ages up until the 18th century, encaustic was basically a lost art form except for the painting of icons embraced by the religious artisans of Constantinople and Russians who created artifacts. There was a revival of encaustic painting in the late19th and early 20th centuries and in the 20th century, Jasper Johns initiated an encaustic resurgence. Today, we artists use non-caustic natural materials to create effects similar to oil paints. Colors can be quickly layered on top of each other. Thin, transparent glazes and heavy impasto textures are easily created. Unlike acrylics, encaustic works can be reworked later with the addition of heat. No varnish or glass is necessary to protect the surface.
While visiting museums, I became inspired by the encaustic works of modern artists such as Diego Rivera, Robert Rauschenberg, Roy Lichtenstein, and contemporaries Julian Schnabel and Mimmo Paladino. We all have found the flexibility of the method desirable.
Education
The City College of New York, NY BAA
Maxeinhorn Studio, New York, NY
New York Academy of Art, New York, NY
American Art Institute, New York, NY
Laboratorio Di Sem Stone Yard, Peitrasanta, Italy
Morton Haber Sculpture Studio, New York, NY
Gerson Frank Studio, New York, NY
Memberships
American Fellows The Whitney Museum, New York, NY
National Arts Club, New York, NY
Steiglitz Society, Metropolitan Museum of Art, New York, NY